Author of Uncommonly Chocolate
(and quite fond of the fudgy goodness)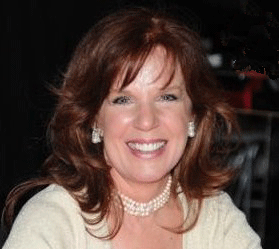 Hello.  My name is Shea McNaughton, and I am the author and owner of this site. 
I. Love. Chocolate. 
I would ask "who doesn't," but I actually know people who don't.  I don't understand it, but to each his or her own.  Chocolate is my Number 1 Favorite Flavor (with vanilla and lemon running 2nd and 3rd).
I not only love chocolate, I also love to write.  So this website developed as a way to marry the two.  I'd get to write about one of my favorite subjects, and I'd get to hone my writing skills to turn into a freelance writing business.  
And think of the research!   
I've often heard that chocolate is addictive.  I don't know about that, I don't see myself as being "addicted" to it, but it's one of the most versatile foods on the planet and it blends well with so many other flavors and textures, that I just can't imagine the world not having chocolate.
I myself eat a bit every single day, even if only a small square of the dark kind.

Why this site?

The reason I wanted to write this website is because I knew there was more to chocolate than just the flavor and edible goodness. 
Chocolate is versatile.  Yes, it's great in desserts and beverages, but did you also know that chocolate can be found in many beauty products?  That's because chocolate is good for the skin with its anti-oxidant nature.
Chocolate can stimulate blood flow to the brain which elevates mood and improves cognitive function.
Flavanols (the plant chemicals found in the cacao bean) have been shown to protect skin from the sun's rays and reduce the severity of burns.  In other words, chocolate has a slight SPF factor.  Who knew? 
Don't stop using the sunscreen though.  It's not THAT high in SPF.  And they have yet to invent a colorless chocolate sunscreen.

Those wonderful flavanols  have also been proven to help protect the heart and to help reduce blood pressure.
And that's just scratching the surface of what a fascinating, wonderful substance chocolate really is. 
In fact, chocolate has recently been elevated to one of the world's newest super foods.  Works for me!  We chocolate lovers knew it all along…
So come along with me to discover the many ways that chocolate is more than just a pretty face.  And taste.  
To your chocolaty good health,

Shea
---
You might also like...