Come Enjoy Chocolate
in Jefferson, Texas

I recently visited Jefferson, Texas - one of my favorite historic towns in the entire state – and wrote a two-part article about my visit (read Part 1 here and Part 2 here).  I love Jefferson because, for such a small town, there is an extraordinary wealth of places to stay, things to do, and delicious foods to eat. 
And chocolate in Jefferson is no exception.
B&B's are the places to stay in Jefferson, Texas

Let's start with lodging…
As mentioned in my first article, I chose Three Sister's Cottages.  The proprietor, Tammy Connally, resides in the main house with her husband Randy, and guests stay in the three cottages, which are named after Tammy's daughters: Nicole's Chateau, Megan's Way, and Tara's Era.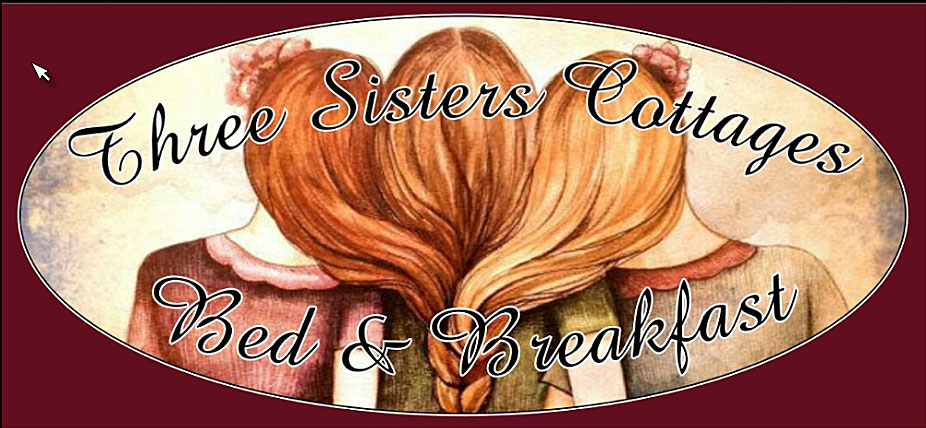 The cottages are furnished to make guests feel as warm and comfortable as if they were in their own homes.  Soft, warm quilts, fluffy towels, fully outfitted kitchenettes (they even include snacks and coffee setups) and complimentary bath products all combine to ensure the comfort of every guest who walks through their doors.
Each cottage has its own front porch with rocking chairs so that guests may relax and enjoy the view of the back garden.  And the luxury touch is that breakfast is served in each cottage every morning. 
There's even a shared fire pit where guests are encouraged to make s'mores every evening, those chocolaty marshmallow delights of yesteryear.
My traveling companion and I stayed in Tara's Era which was the perfect warm, inviting retreat from the real world (go here for the full review).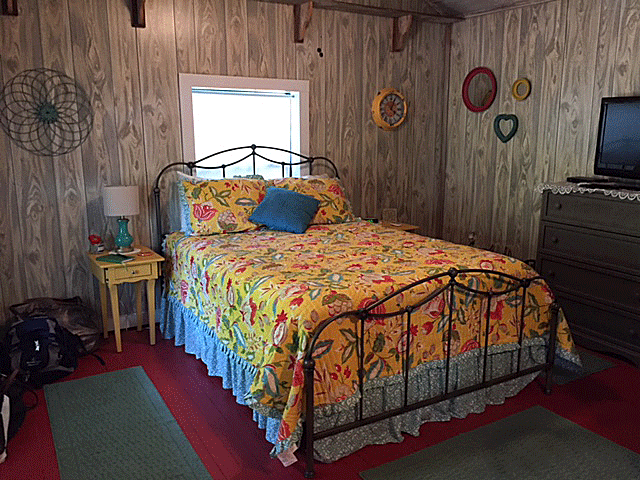 Inside the warm, inviting cottage.
Knowing that I wanted to enjoy plenty of chocolate on the trip, I called Tammy a day or two before arriving to ask if she could make something with chocolate for one of the breakfasts. I hoped that I wasn't stepping on toes or interfering with her planned menu.
My fears were completely unfounded. We had a pleasant conversation and she promised chocolate for breakfast. True to her word, Tammy delivered a dazzling breakfast our first morning which featured crepes filled with strawberries, topped with whipped cream (the real kind, not the fake "whipped topping") and drizzled with chocolate sauce.  She added sausage, bacon and juice, making it a breakfast which kept us filled the entire day until our very late lunch.
Thank you, Tammy, we'll be back soon.

Chocolate candy in Jefferson (and so much more)
If you're looking for chocolate candy in Jefferson, look no further than Jefferson Fudge Company.  They offer at least 20 different flavors of the chocolaty goodness.  My favorites were the Rocky Road, Black Walnut Fudge and Butter Pecan Fudge.  But only because I couldn't try all 20.  Yet.

Over 20 kinds of fudge
If fudge isn't what you're looking for, maybe you'll find something else on their 15-foot candy counter which contains 60 varieties of gourmet chocolates. 
For those who prefer sugar-free goodies, they have six varieties of sugar-free fudge and 25 types of gourmet, sugar-free chocolates.
And if candy isn't your thing at all, enjoy their huge selection of jellies, jams, preserves, salsas, relishes and Watkins products.  They also sell kitchen gadgets, teas, coffees, spices, cookbooks, toys and gift items.  This shop is a destination in itself and is well worth spending a few hours in it.
Oh, and you might even find a few antiques of your liking as well, since this store started out as an antiques shop.
Chocolate desserts in Jefferson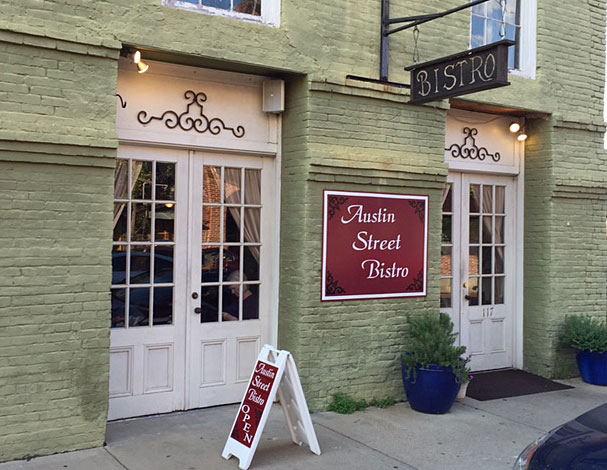 Jefferson, Texas is home to many restaurants and bars.  There is no shortage of food and entertainment here.  A weekend wasn't enough time to try them all, but one of my favorite places to eat is the Austin Street Bistro.  I've never had anything less than an outstanding meal there, and this time was no exception.
The meal was exceptional (we had the pork chops), and the desserts provided the perfect finish.  The only problem was that we couldn't choose just two, so we chose three instead and took one back to the room.  We ordered the French Pear Tart, the White Chocolate Cheesecake (with a strawberry/blueberry sauce) and the Pecan Caramel Tart (shown at the top of this article).  Simply heavenly.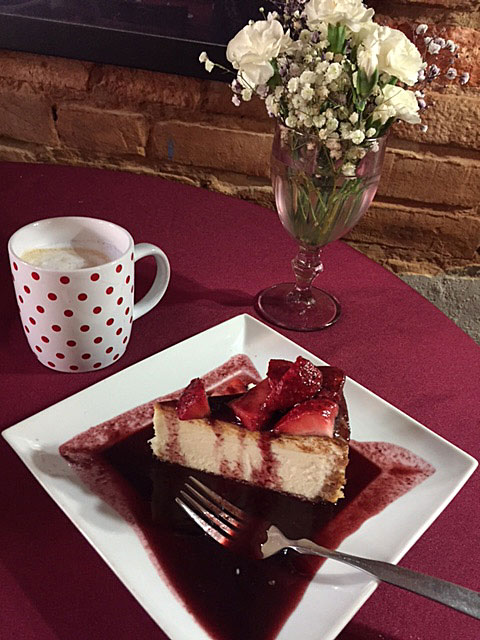 White Chocolate Cheesecake with strawberry/blueberry sauce. Rich and delicious.
We took the cheesecake back to the room and devoured the two tarts on the spot, accompanied by cappuccinos. 
The Pecan Caramel Tart was rich and tasted like an extra-special pecan pie topped with chocolate.  The White Chocolate Cheesecake was rich and light at the same time.  The sauce was the perfect touch.
In summary, Jefferson, Texas has a small town atmosphere but with big city diversity.  And lots of chocolate.
Come see (and taste) for yourself.  The town folk would love to see you.

You might also like...
...Coffee Chiffon Chocolate Pie w/Chocolate Cereal Crumb Crust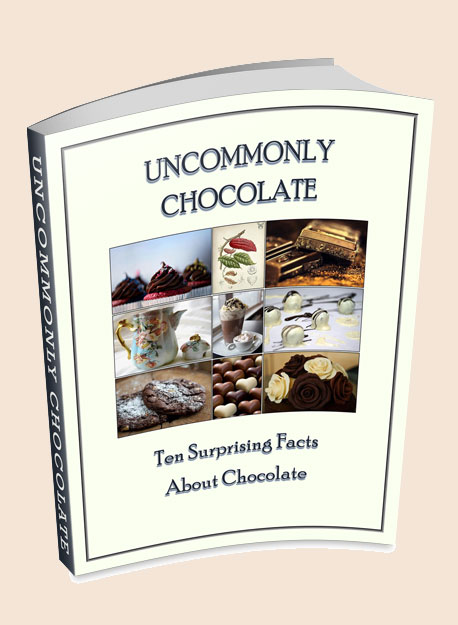 Need a little more chocolate in your life?


Sign up for monthly "Chocolate Chips" and receive this e-booklet FREE
"Ten Surprising Facts About Chocolate"



Sign up below and you'll receive a link where you can download your e-booklet immediately.



---